Princess Kay of the Milky Way visits KEYL/KXDL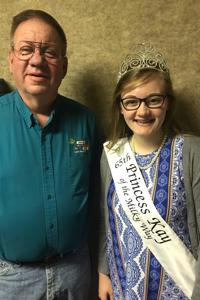 The 65th Princess Kay of the Milky Way, Bekka Paskewitz, paid us a visit on Friday May 10th.
Congratulations to Sandy Wienhold of Long Prairie - winner of Make Your Garden Grow Giveaway!
Sandy wrote this note to KEYL/KXDL: " we would like to thank KEYL/KXDL Radio Station and all of the sponsors of the Make Your Garden Grow Giveaway. I (Don, since he is our gardener) was the lucky winner. I registered at Everybody's Market in Long Prairie and picked up the merchandise at Long Prairie Fleet Supply. Thank you, thank you! "
Latest News

No news found.
Upcoming Local Events & KEYL/KXDL Events
Hometown Radio KEYL and 99.7FM Hot Rod Radio present the Summer Cash Stash! It's your chance to win $1000.00! Regsiter today at one of these Summer Cash Stash locations: Long Prairie Oil Westside Liquors - Sauk Centre Osakis Family Foods Cenex - Alexandria Tools & Mo..